March 2021 Newsletter
Learning Stars Preschool
March 2021 Newsletter
---
---
---
---
MARCH THEME: Friends
CHARACTER: Trustworthiness
St. Patrick's Day St. Patrick's Day is only a few weeks away! We encourage everyone to wear green! The classrooms will be planning an activity and/or special snack to celebrate the day!
We will learn about St. Patrick's Day and green and we will review the other colors we have learned about so far this year by talking about rainbows and making some ourselves. We might even find a pot of gold at the end!
We also will be doing a unit on Dr. Seuss, in honor of his birthday! Some learning activities we will be doing are making real Green Eggs and Ham and graphing who likes them and who does not! Creating Wickets in our pockets, learning to identify rhyming words, and of course, celebrating Wacky Wednesday!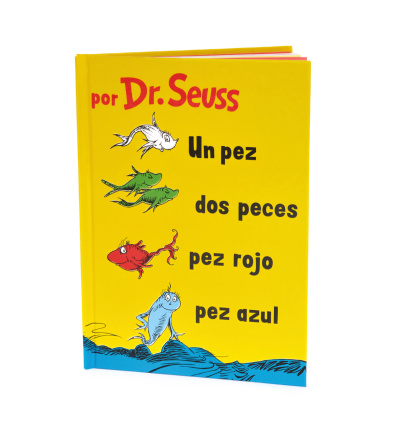 Our schools provide a stimulating education steeped in the Montessori philosophy and infused with current instructional best practices. We provide students with a rich and individualized education, tailored to support future success in their local and global communities. Spring is a terribly busy time for plants animals and insects. Plants are blooming, animals awaking from hibernation, insects hatching, birds returning from the south and weather warming up. The children will explore where animals, plants and insects have been all winter and how they will adapt and prepare for the new season. The children have been busy learning their beginning sounds, numbers, and memory math facts. We have been doing many group lessons in collective. This way, we are all learning together and helping each other learn the sound each letter makes and identifying words with that letter. As we move into March, we will be moving on to the continent of Europe. If you have items at home that you brought from a trip or may be educational that you would like your child to share at school, please feel free to send it on every Fridays.
---
---
---
---
This month, we will teach our students about the planet earth and gravity, seasons of the year, weather, how bees pollinate trees and food sources, and, of course, feelings. Books are a great way to introduce a wide variety of subjects we will be discussing more in-depth in March.
Montessori math is carefully sequenced, so students develop the ability to reason through problems rather than memorizing. Younger students are introduced to concepts of size and quantity, classification, and linear progression through use of concrete manipulatives.
Montessori materials help children refine their senses. Developing pattern and shape recognition eventually builds math and science skills as the child progresses.
Practical Life – Children learn to dress themselves, tie their shoes and wash their hands, helping develop fine motor skills. Elementary years include community service.
---
---
Positivity Project: This month we will be learning about these traits:
Love of Learning.
Forgiveness
Fairness
Humor
Being Present/Giving Attention
Second Step: This month we will be learning about these social-emotional strategies:
Having Fun with Friends
Inviting to Play
Joining in with Play
---
---
---
---
Letters: M and N
Numbers: 0 – 10
Colors:  All basic colors
Shapes: All basic shapes
Songs: "Have You Seen a Leprechaun?' and "Leprechaun, Leprechaun".
Books: "The Night Before St. Patrick's Day", "My friend Leslie" and "Making Friends".
Special Activity: We will do St. Patrick's Day project. We will make a Shamrock, Leprechaun and Friendship cards.
---
---
---
---
---
---